Happy New Year to all of our Wags-A-Lot family and friends! If you're anything like me, you're now foggily emerging from the calorie-rich haze of the last few weeks, having forgotten what it's like to wear real pants or how you're supposed to become a productive member of society again.
In an effort to get a fresh start, many of us create goals for the new year, resolving to commit to self-improvement, at least for the first month or so. While these resolutions are often about healthy eating or exercise, as I get older, I admit to setting more realistic and easily attainable goals like connecting the Bluetooth speaker in my car or eating only two cookies a day.
What we don't typically do, however, is consider what our dogs would add to their lists. To rectify this egregious oversight, we consulted some of our favorite furry friends and asked them what they hope to accomplish in 2019. Here is what they said.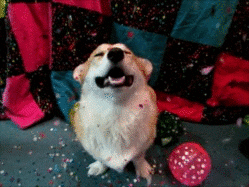 New Year's Resolutions: Dog Edition

This year, I resolve to:

Chase more squirrels, or at the very least catch some of the ones I do.
Not bark at every mail or delivery person who comes into view, only the ones who don't give me treats.
Look extra cute during meals so my parents give me more of their delicious scraps. Why they continue to give me that brown gruel is unknown because I'm adorable.
Ask before sniffing a new friend's butt. And speaking of butts…
Make sure to clench all the way so my mom doesn't have to remove those annoying dingleberries. How embarrassing!
Enjoy bath time a little bit more. All that splashing is awfully fun, and I can just roll around outside right after to get my special brand of perfume back.
Find and mark new territory, bravely going where no dog has gone before.
Beat my previous record for destroying stuffies and bones. The faster, the fiercer, the better.
Take even longer naps. You only live once.
Tell my friends about my friends at Wags-A-Lot!
No matter what you aim to accomplish in 2019, we at Wags-A-Lot firmly believe in you.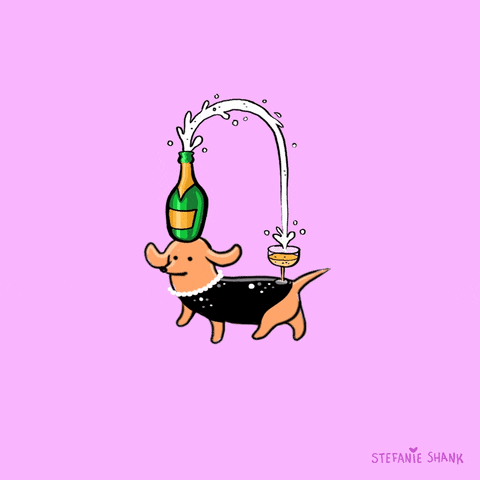 Cheers to a new and successful year for you and your furry friends!